Converse Beacon
Converse asked us to hack a pair of Chucks around the theme of weather. We created Beacon - an Arduino powered wearable that puts the weather forecast on your feet.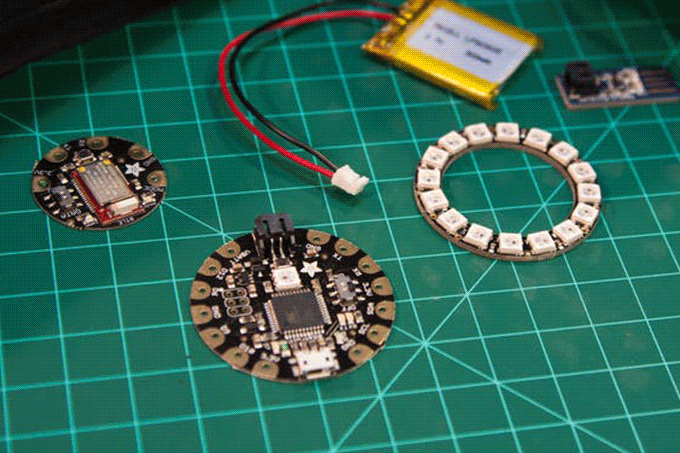 It's Raining Data
A Bluetooth LE sensor connected to weather data on your phone signaling the appropriate light pattern for snow, rain or "72 and Sunny".
We built comprehensive instructions hosted on Hackster.io. These are accessible to anyone who wants to learn how to build their own Beacon.
We also shipped out custom kits that contained pre-built Beacons, ready to be hacked.